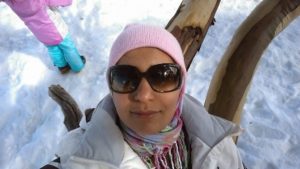 Sara is a mechanical engineer, originally from Egypt, who moved to Australia over a decade ago. She has lived across various parts of Australia, and has encountered soul-crushing racism in cosmopolitan as well as regional parts of the country. Being a hijab-clad Muslim woman has made her an easy and visible target for hateful and violent behaviour.
When she had just migrated to Australia and was looking for a job, she faced several rejections despite being suitably qualified. The penny dropped when one interviewer in Melbourne confessed that he wouldn't, or couldn't employ her, because she wore a hijab. He added that while he was being honest, several potential employers might just brush her off with excuses, but that her headscarf was central to the rejections she received. Being unaware of anti-discrimination laws at the time, Sara let the episode pass, and shrugged it off.
She continues to face everyday racism in the form of derisive looks and comments, but a particular incident left her unable to just "move on", as victims of racial abuse are often urged to do.
With her one-year- old daughter in her pram, Sara was walking along a street near the Westfield mall in Hornsby, Sydney. In anticipation of a council clean-up, the footpath was strewn with discarded household goods. As Sara made her way up the street, she felt her head violently yanked as a woman pulled at her hijab from behind. Caught completely off guard, Sara's first instinct was to protect her child, and she blocked the woman's access to her pram, screaming, "What are you doing? Are you crazy?" The woman continued to berate Sara, and picked up the handle of a discarded vacuum cleaner lying on the footpath and threatened to hurt her, saying, "I'm going to kill you."
Hearing the commotion, a resident in a nearby block of units called the police, and came down to help Sara. As more people trickled out of their homes, the woman ran away, leaving Sara very shaken.
When the police arrived, Sara and others who had witnessed the incident made their official statements. However, despite a clear description of the woman and good leads on where she had headed, no headway was made. Not only did Sara not hear back from the police, but she also struggled with intense panic attacks and was unable to step outside her home for over a year. She has spent a lot of time looking over her shoulder, and cannot shake off the deep-seated fear that the attack instilled in her.
She insists that her hijab is very much an act of agency and choice, and she asserts that she has just as much right as anybody else to be in Australia. "I am well-accomplished, multi-lingual and a good,tax-paying citizen. Why must I leave or change? It's time for Australians to grow up!" she says, tired of having to defend herself over her choice – to simply be herself.