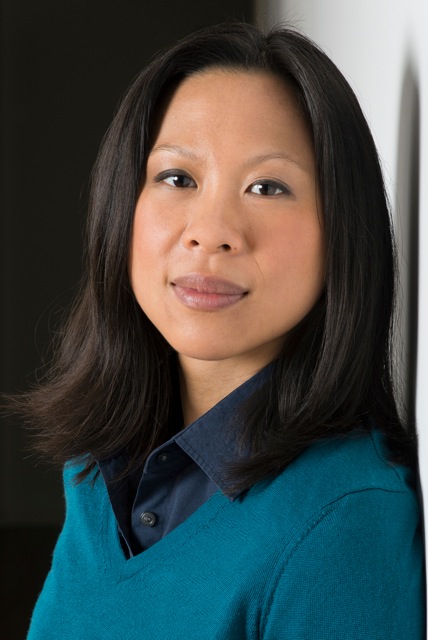 Pearl is Australian-born and grew up in Perth. She is prominent in the Australian Arts Community, not only for her diverse talents but also for her advocacy for her fellow actors. Pearl has a passion for sharing untold stories about diversity and plans to produce further content challenging our acceptance of gender and disability in mainstream media.
In her own words, Pearl is not scared to 'Poke the bear'. She is young, female, Asian – and happy to swim against the tide. Pearl looks forward to the day she doesn't have to argue about having more diversity on screen. It should be normal. This is our world.
Her Minority Box YouTube series pokes fun at racial stereotypes and has been a huge success. The hilarious videos are self-funded and she donates 10% of all profits from Pearly Productions back into diversity in the Arts. Pearl is also the Co – Chair of the ' Equity Diversity Committee' (EDC) and recently launched the #CreateDiversityPledge at the National Play Festival in Adelaide which calls on writers to include a statement next to their casting briefs to encourage casting directors to think more broadly when casting roles.
Pearl's friend Annette Shun Wah is another woman who has had to create opportunities for herself and others. Annette comments "Even if there is a casting for something as simple as this like extras sitting in a coffee shop;unless it says specifically 'Young Asian woman or Middle Aged Asian woman we will not get the invite."
" Yes, we get invites to play sex workers or doctors.' Pearl adds.
Annette asks ' Is that what people really think?'
Pearl has taught at Australia's top institutions for over eight years, predominately at NIDA but also at Actors Centre Australia, The Hub Studio, International Screen Academy, North Shore Drama and workshops for Actors Equity. Her teaching has mainly covered screen acting and filmmaking.
"I am a minority on the teaching staff. I'm usually one of the youngest, one of the few females and the only Asian in the room when it comes to general staff meetings. Generally, I feel like my ideas are very respected and supported. Generally, drama schools have a very diverse intake and mix of graduates (contrary to popular belief), and I know that I make a particular difference to the experience of the students from minority backgrounds. They are enthusiastic and eager to discover what the industry is like through a lens of diversity and are seeking advice that is truthful and realistic. Most graduates, regardless of ethnicity, want to work in Australia and will head overseas due to the minimal opportunities they receive here due to the small nature of our industry and the pattern of a small number of actors continually getting all of the roles, particularly in commercial television".
Pearl and her fellow chair Bali Padda at the Equity Diversity Committee (EDC) have been meeting with S creen Australia .
Screen Australia is taking diversity – which has been on their agenda for several years very seriously. Pearl says "We are working with them on finding ways of getting hard data about the last three years of television drama in Australia, with the goal of using that research to find the best ways to incentivise more diversity on our screens. This is amazing news and is really an ideal outcome."
She aims to put an end to this conversation about diversity and to embrace our 'norm'; to ultimately become a stronger content creator and focus on good storytelling where diversity does not necessarily have to be the centrepiece.
---
Interview by Alison Wilson. Photo by Emmy Etié.