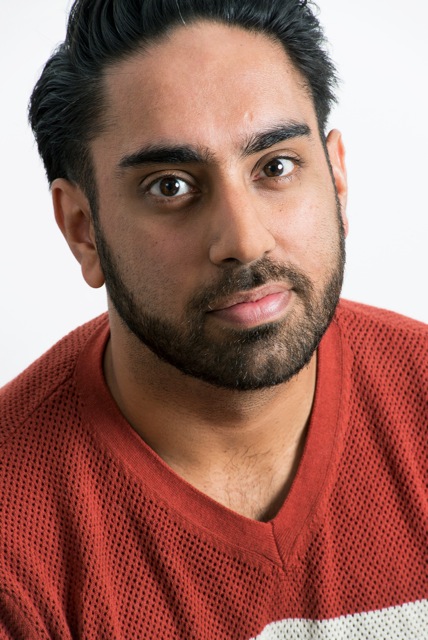 Bali has worked hard on redefining his identity both inside and outside his culture. Growing up as the son of a respected Sikh priest brought a unique set of expectations. However, after building a successful career in web design, Bali decided to follow his passion – to become an actor.
Bali remembers his agent batting hard for him to get his first television commercial. The agent literally had to scream at the casting director "​Hey, an Indian is working in every office in Australia, you need to put him in the ad!"
Monetary disparity accompanies the lack of opportunity afforded to brown actors. Salaries range around $9000 for the usual white Australian male role and $1000-1500 for the secondary or tokenistic roles offered to actors from an ethnic minority background. The wage gap is particularly prevalent in Australian TVCs.
As Co-Chair for the Equity Diversity Committee (EDC), Bali explains their aim is to challenge casting directors on matters such as 'Diversity casting' and address racism and diversity more broadly. He has been asked to advise on language for casting briefs. One occasion he remembers clearly was for a role specifically 'non-Caucasian, written for an African American male character'. Bali felt angry about this, thinking of the thousands of briefings that did not consider ethnic diversity and it made him wonder why this casting had to be treated so gingerly.
Production houses have cited a 'lack of talent' as the reason for not casting brown actors.
Bali remarks "​When you look at the skyline of Western Sydney where the majority of Indian families are residing, you can see that the skyline is populated with satellite dishes. They are streaming TV from India as nothing on Australian TV speaks to them".
Considering Indians make up around 15.7% of Australia's migration program, it seems obvious that they wish to see their communities represented. Actors repeat over and over again that it is 'Diversity in drama' which is lacking on our screens.
Bali and others have found alternative channels to screen their work. Internet series are now challenging traditional productions. Bali is optimistic about future opportunities for diverse characters on screen. ​"The industry is getting ready for you, get ready to be found." No more excuses Australia. With EDC's efforts and help from industry funding partners, programs like Annette Shun Wah's Performance 4a Directory ​and the ​Lotus Program​ provide mentoring and quality training for Asian-Australian playwrights. There is also the possibility of a Diversity Talent Development Program launching in Australia. This will be similar to the American model that gave ​'Twelve Years A Slave' ​actress Lupita Nyong'o her break into mainstream cinema.
Australia has been slow to embrace cultural diversity on TV. However, Miranda Tapsell's recent Logies win through public and peer votes demonstrates that the public is ready to embrace diversity on our screens. The industry needs to catch up so that TV content portrays contemporary Australian society and stories.
---
Interview by Alison Wilson. Photo by Emmy Etié.